How to upgrade Subrion CMS from 3.x.x to the next version
Posted by Andrew G., Last modified by Andrew G. on 06 August 2014 11:25 PM
Greetings,
NOTE. First of all please MAKE FULL BACKUP of your database & files.
1. Log into your Subrion Admin Panel, you should see a notification at top right (flag icon - System Notifications), click there - the system will inform you about new version and offer to follow the steps to upgrade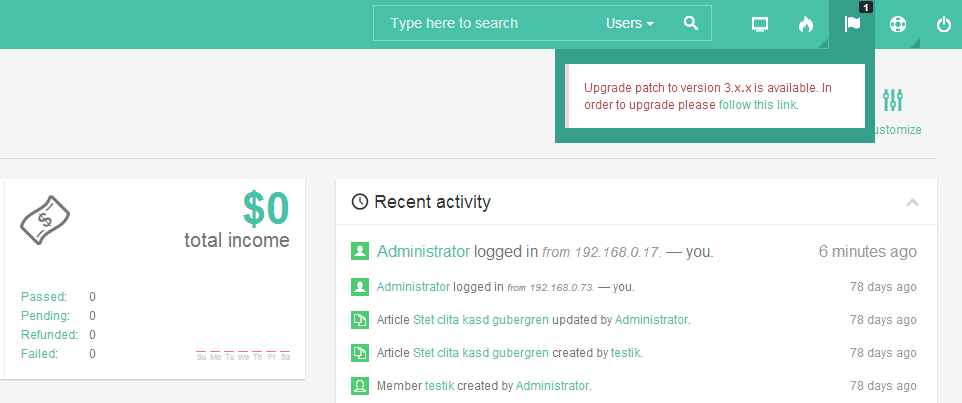 2. Follow the upgrade procedure (click on 'follow this link' in "Upgrade patch to version 3.x.x+1 is available. In order to upgrade please follow this link." phrase).
3. Click on 'Next' button. After this patch files should be downloaded.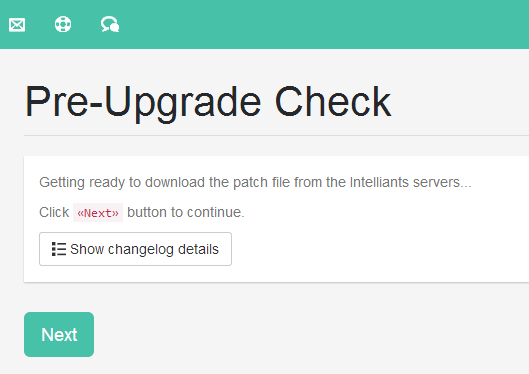 4. Click on 'Next' button to proceed with upgrade process.

5. If you didn't make any changes in your core files (you should know this), we recommend to check (tick) 'Force files reupload' option (in the 'Advanced upgrade options' section) and click on 'Perform Upgrade' button.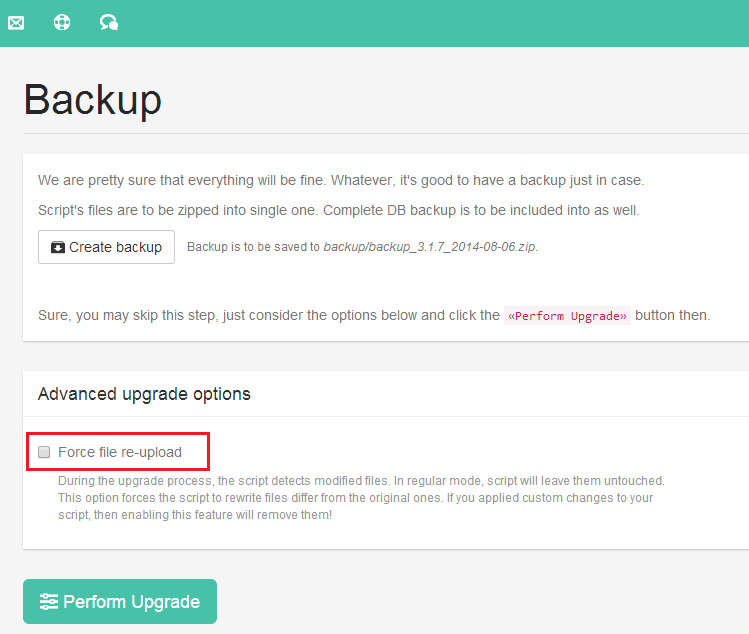 6. Simply follow step by step the instructions.

The system should update you to 3.x.x+1 and once done - you should have your core upgraded.
Please submit the ticket in our HelpDesk System if you have any questions or problems.
Thanks for choosing Subrion CMS!
---