Subrion CMS can be installed on all major hosting platforms. But here is a list of most compatible hosting providers. Subrion CMS will run flawlessly on them.
Requirements
These are the minimum requirements needed before installation of Subrion CMS can be successful. All major hosting providers are compatible.
Apache 2.2.x or above (mod_rewrite), Microsoft IIS (ISAPIRewrite 3), nginx
MySQL 5.5.x or above
PHP 5.6.x or above (GD, XML, zlib, php-pecl-zip libraries)
PHP configuration
PHP memory of 64MB
The PHP extension for connecting to your MySQL database needs to be enabled
PHP XML extension
PHP Freetype needs to be enabled
GD library is needed for image manipulation (resizing user pictures, images and captcha)
PHP PECL Zip needs to be installed and enabled
Since they first started offering professional web hosting services back in 1998, JaguarPC has continually been ranked among the world's top web hosting, VPS hosting, and dedicated server hosting providers. It's the result of their exceptional service and reliable solutions where every clients server uses disk arrays and comes complete with a 99.999% network uptime guarantee.
Free Domain Transfer
24 / 7 Professional Support
cPanel Control Panel - unlimited email, databases and subdomains
99.9% uptime and 60 day money back guarantee
Fully adheres to all Subrion hosting system requirements

Award-winning HostGator is one of the world's top 10 largest web hosting companies with more than 1,300,000 hosted domains. They have over 175 employees to provide their customers around-the-clock superior support. HostGator is the perfect choice whether you are looking for business, personal, or even Fortune 500 hosting. Every web hosting plan comes with a 45 day money back guarantee and 99.9% uptime guarantee.
Automated daily database backups
Email accounts
Unlimited storage space
Unmetered Bandwidth
Shared SSL Certificate
QuickInstall is the simple way to install and automatically update free software to your HostGator account. Currently Subrion opensource CMS & over 75 scripts are available and can be installed with just a click. Already have a web site hosted somewhere else? Sign up for HostGator, and we'll transfer your entire website for free!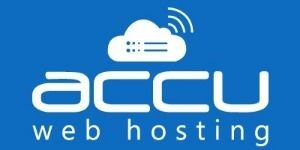 Founded in the year 2003, AccuWeb Hosting is a US based web hosting company, providing the most Affordable and Reliable hosting solutions to customers across the world. AccWeb Hosting is a one stop shop for all of your Hosting needs which include Dedicated Servers, VPS Hosting, Shared Hosting, Cloud Hosting, Domain Registration, Anti-Spam services, SSL Certificates and much more.
24 / 7 Professional Support
Free Daily Backup
cPanel Control Panel with unlimited Addon Domain
1-click Installer
99.99% uptime and 30 days money back guarantee
Free cPanel to cPanel migration
Use coupon code "SUBRION" and get 15% recurring discount on Shared Hosting plans.